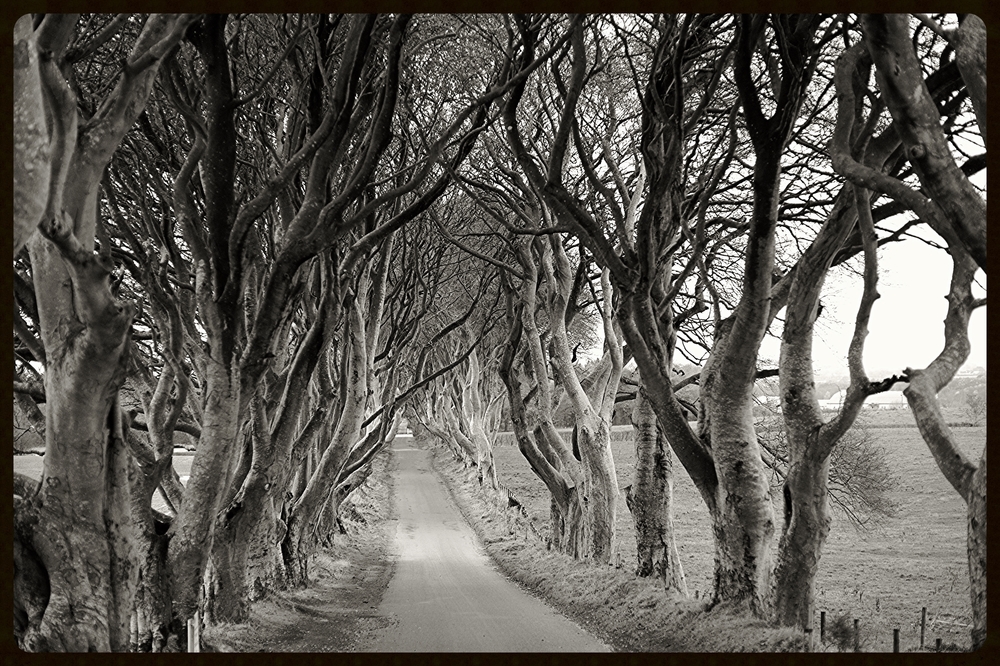 The Dark Hedges, an 8 mile drive from Pinetrees B&B, are an impressive avenue of beech trees planted in the eighteenth century by the Stuart Family.
A popular attraction for photographers and tourists worldwide. In recent years The Dark Hedges has increased in popularity since becoming a film location for The Game of Thrones.
Pinetrees B&B is the perfect place to stay if you want to visit the Dark Hedges, and other nearby world-famous attractions.